Shirt Colors & Patterns
Desert Rose
Desert Rose Pattern  BUY NOW
Old West Bandana Pattern in colors to match a lot of outfits.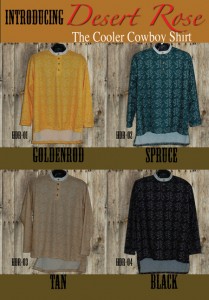 Outlaw Stripe
Outlaw Stripe Pattern  BUY NOW
A bold stripe and lots of color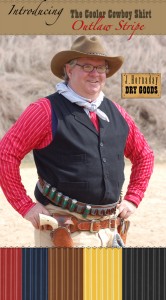 Washed Paisley
WASHED PAISLEY PATTERN BUY NOW
Lots's of color with a subtle pattern!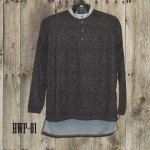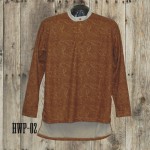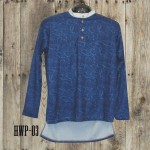 Single Action Solid
OXFORD COLORS! BUY NOW
Saloon Stripe
Gunfighter Paisley
Wildflower
BUY NOW
Same great pattern as the Wildflower scarves.